My Mexican Quinoa Wraps are a very easy, fresh to-go food for a picnic or a take-along lunch. Or for any occasion in which you just want to grab something healthy and enjoy good vegan food. You can make these ahead with few fresh ingredients and so much flavor.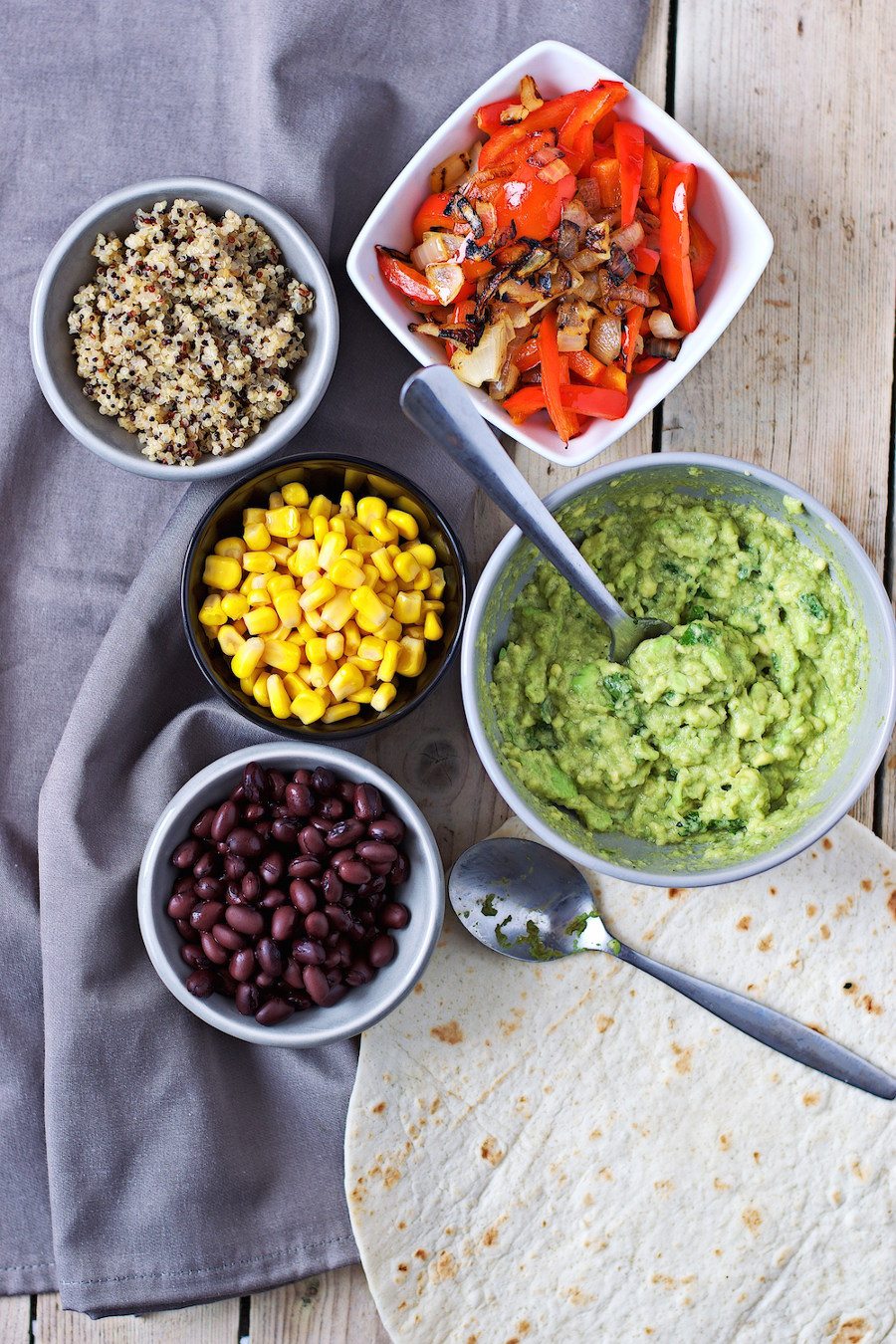 Monday is wrap day. This is what I decided after the last weekend which was a very busy. And what I noticed is that after a busy weekend, I just want to relax and not spend much time making food.
Luckily, all my food here on Contentedness Cooking is easy to make with only a few fresh ingredients. Same for these Mexican Quinoa Wraps, I promise you.
So it is about time for another of my favorite take-along foods: wraps. You may remember that I already had Bean-Cakes Chermoula Wraps and Vegan Wraps with Spicy Orange-Olive Tapenade before – and if not, it's high time you check them out!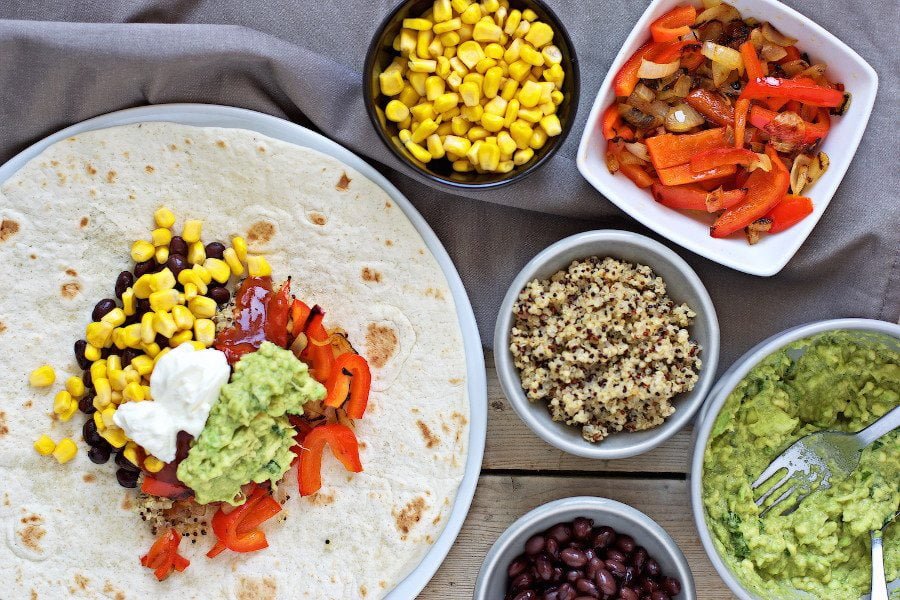 Today's Mexican Quinoa Wraps are lovely fresh comfort food. I can promise that they are fresh, healthy, easy, filling, delicious, and just so much fun!
I think the best selling point is that there is no big secret here – all one needs to make this on-the-go lunch or after-workout snack is gluten free tortilla wraps. Add a bunch of your favorite vegetables, some beans, and cooked quinoa.
I've actually fallen in love with it ever since I first tried it. One of the many aspects I enjoy so much about it is its versatility: it can be used as fillings in cannelloni, in bowls or stews, in salads… you name it.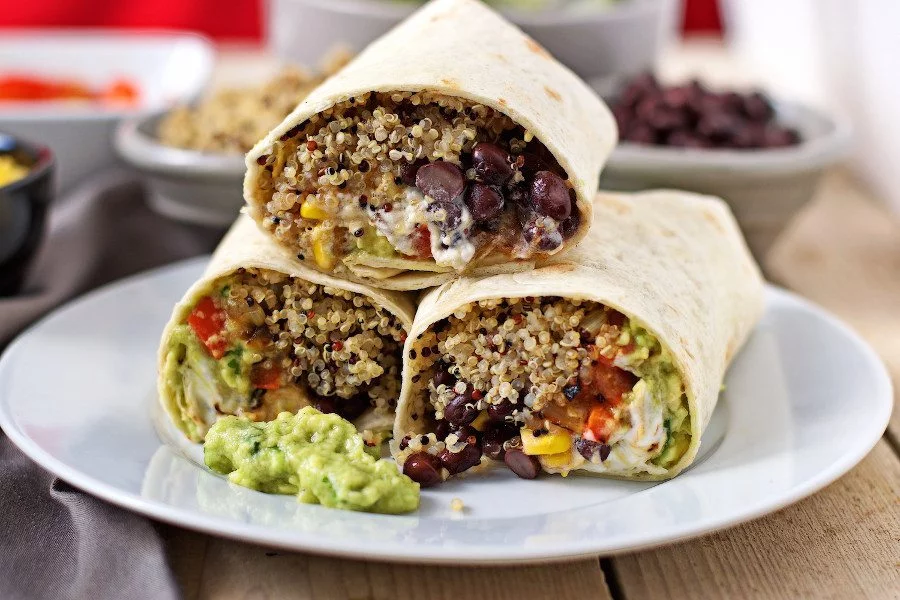 How to make my Mexican Quinoa Wraps
To make these Mexican Quinoa Wraps is super easy. Don't believe me? Well, let me convince you and tell you what the steps are:
We start with the first step: cook the quinoa. While it's on the stove, you can go ahead and prepare the vegetables: My choice for the wraps this time were onion, chilli, and red pepper. Wash, seed, and chop them, then sauté them with a bit of oil for a couple of minutes until they soften and the flavors start to blend.
When the quinoa is done, it's time to fill the wraps by adding the quinoa, the sautéed vegetables, corn, and black beans. I suggest you spice up things a bit by adding BBQ sauce, or guacamole, or vegan sour creme. Well, actually, I suggest to take all of them.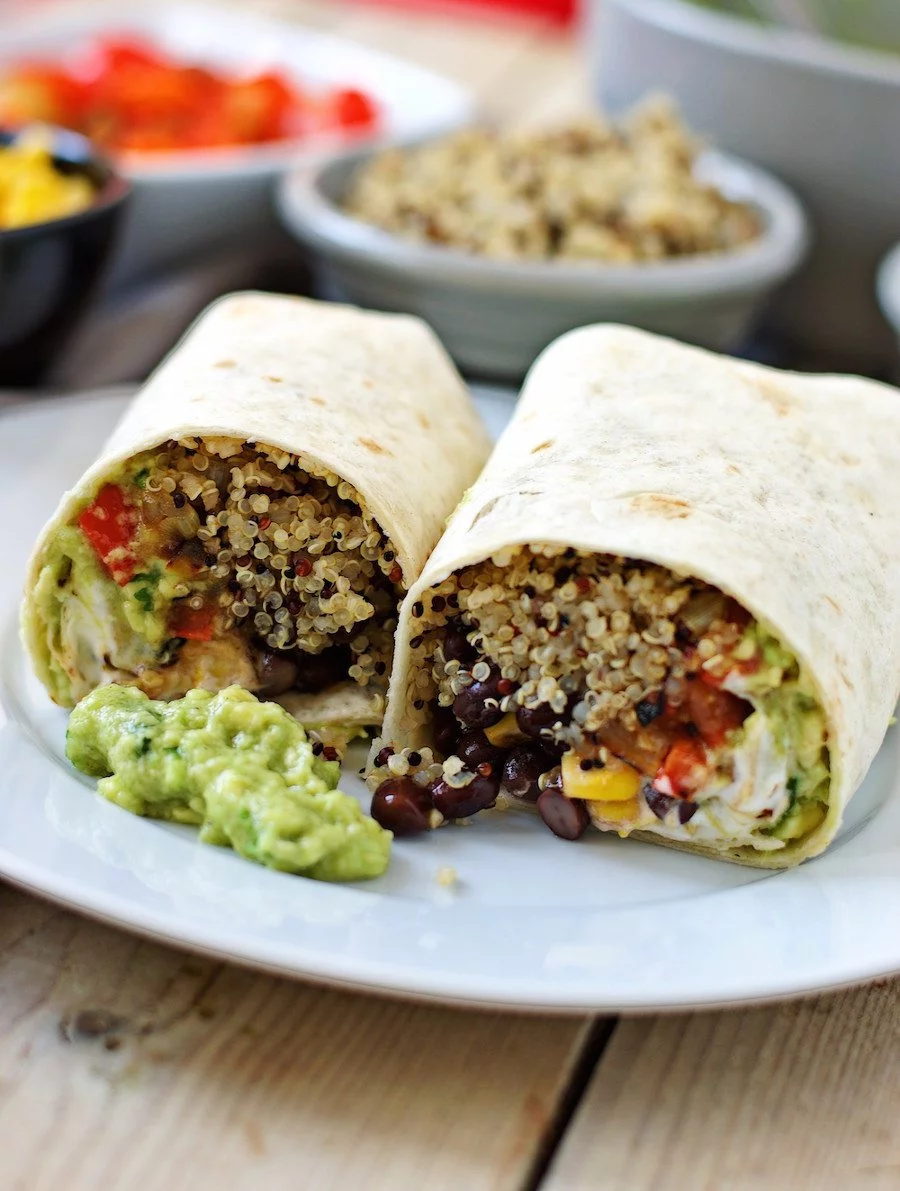 When all is done and rolled, the Mexican Quinoa Wraps are ready to be enjoyed. Warm or cold. Immediately or later. One or two.  I tend more to have more than one.
I'm really in love with this combination of flavors and also the texture. When everything is ready and done, we can just grab it and go. That way one can even look forward to work because of an amazing lunch break.
Let's go for it and treat yourself with an healthy, stunning, filling, delicious meal.